About Us
About us
| | |
| --- | --- |
| Company Name | Churauto Kobo Josef Co.,Ltd. |
| President | Yukio NAKAMURA |
| Headquaters address | 358-1 Shikenbaru Tamagusuku Nanjo City Okinawa 901-0613 |
| Established date | 4th July 2007 |
| Activities | Woodwind instrument manufacture, sale and repair, musical instrument accessories and score sale |
Josef's history
Yukio NAKAMURA moves back to Japan after a performing career as an oboist in Germany. In the same year he established "Musik Josef" in Tokyo, a musical instrument reed and accessories shop, and undertook the study and the manufacture of the oboe.

He opened an oboe making workshop in Higashimatsuyama city, a suburb of Tokyo. However, despite his experience as a performer and although his plans were carefully though-out, he lacked the technical know-how of oboe manufacturing. He therefore invited an oboe Meister, Mr Helmut HAGER from Leipzig (Germany), who, over three months, taught him and his co-workers the basis of oboe manufacturing. Five months later, after Meister HAGER went back to Germany, they completed their first oboe.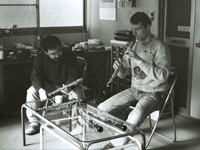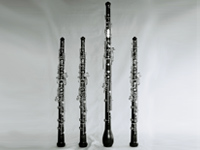 The company has evolved to Chura-Uto Kobo JOSEF Co.,LTD and moved to Najo city in Okinawa located in the south of Japan in the Ryukyu Islands.

Main factory Churauto kobo JOSEF CO., LTD