Instruments
Oboe accessories
Clarinet accessories
Piccolo accessories
CD
Scores
Josef Trio (2007)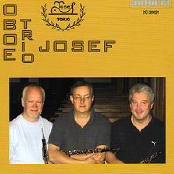 Josef Trio (2007)
Beethoven, Hedwall, Bozza, Bach, Pasculli, Mozart, Wranitzky…

Featuring:
Thomas ROHDE
Stephan PART
Ulf BJURENHED

オーボエ・イングリッシュホルンによるブラームス歌曲集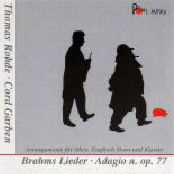 ローデ氏の歌うオーボエとイングリッシュ・ホルンが、たっぷり詰まった一枚です。
バイオリン協奏曲の有名なオーボエ・ソロをこの録音のためにピアノ奏者のコード・ガーベン氏が編曲した楽譜もあわせて販売しています。

Thomas Rohde, Oboe/English Horn
Cord Garben, Klavier
Albinoni,Vivaldi, Marchello, Bach (1998)
Tomaso Albinoni / Konzert Für zwei Oboen und Streicher C-Dur op.7/5
Antonio Vivaldi / Konzert in d-Moll Für Oboe, Streicher und Continuov Alessandro Marcello / Konzert in d-Moll Für Oboe, Streicher und Continuo
Johann Sebastian Bach / Konzert für Violine, Oboe, Streicher und Continuo d-Moll MWV1060

Thomas Rohde, Oboe
Philharmonisches Kammerorcheter Hamburg
Leitung und Solovioline: Wilfried Laatz
Rainer Herweg, 2.Oboe
Music Scores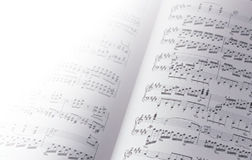 At Josef, we have more than 1800 music scores imported and specialized in oboe, d'amore and Englishhorn.

You do not find what would you like in Japan or your area? Please contact us for further information.


Music Scores(ジャンル別) PDF File (184Kb)
musiclist-category.pdf

Music Scores (by title) PDF File (184Kb)
musiclist-title.pdf





※ To view the PDF files, you must install "Adobe Acrobat Reader".
The latest version of "Acrobat Reader"is available here.